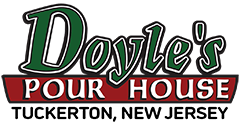 We have a proper passion for cooking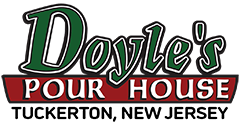 Doyle's Pour House has two locations, one in Tuckerton (opened in 2005) and the other in Barnegat, New Jersey. It is run by its owners, Danny Pomponio and Lou Castro. Equipped with the best servers, we aim to deliver delicious food, refreshing drinks, and a great time for our customers.
We cater indoor dining, outdoor dining, and takeouts. We also offer weekly specials. You may visit us every day from 11am - 2am except Tuesdays.
Doyle's Pour House sought to take their brand to new heights with a digital experience that would excite and guide website visitors to dine with them. Since they have two locations, they requested to have different sites for each so as to not confuse their customers. However, they requested to provide their menu and specials on both sites.
Our team created a website design where it highlights Doyle Pour House's delicious dishes so as to entice potential customers. In order to make the colors of their brand stand out, we used a black backdrop. On both websites, a menu and a specials tab have been included as requested. The clients not only value their customers but as well as their lovely employees. That's why we highlighted each of them on their website as well.
Compete on a Whole New Level Where Your Competition and Your Clients Chase You
Become the Gold Standard in Your Industry and Set an Example Others Can Only Strive to