Jon Miller Car Care Center
Jon Miller Car Care Center Is a local, family-owned, full-service auto repair facility located in Tuckerton, NJ. We hold a state inspection and emissions repair license. We favor offering high-caliber work at reasonable costs. We perform trustworthy, high-quality services and only utilize the best parts for every car. A nationwide bumper-to-bumper Confidence Plus warranty, good for two years and 24 months, back up all of our work. Our helpful team will thoroughly explain any recommended upkeep or repairs before waiting for your approval to start work.
We at JMCC value our neighborhood and its residents as we consider it our home. We provide complimentary local shuttle service, as well as a cozy greeting room, for your convenience. Come in immediately to meet the experts and learn more about what Jon Miller Car Care can do for you and your car.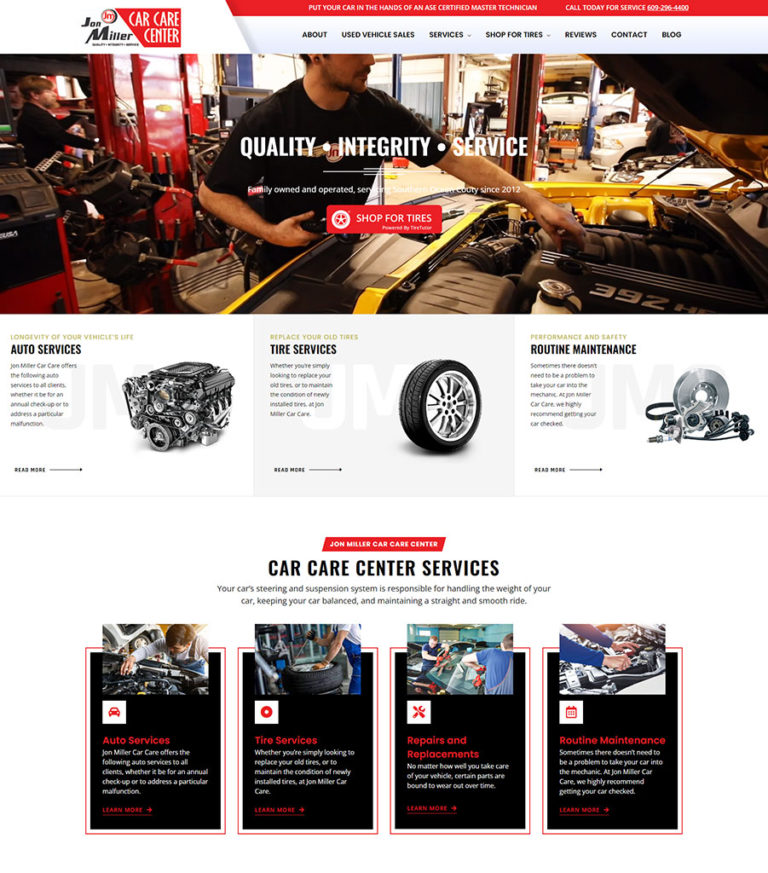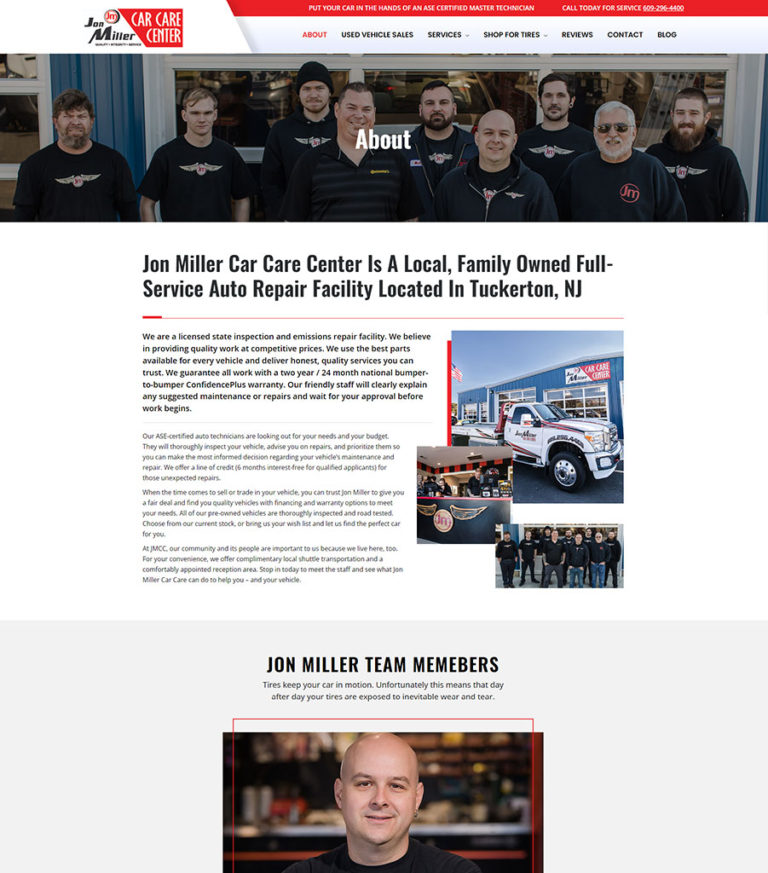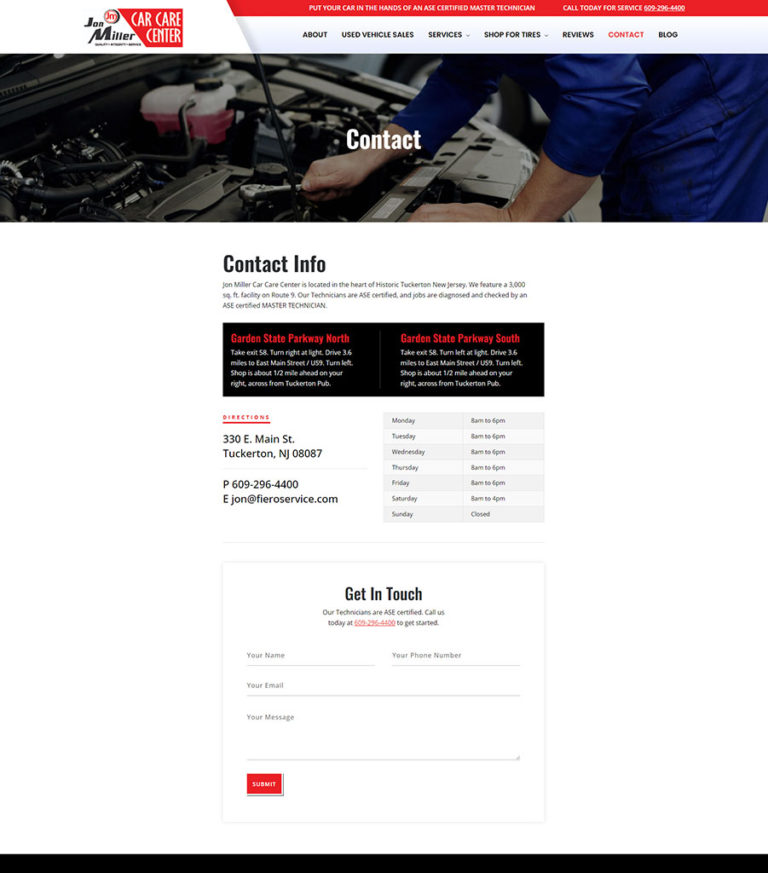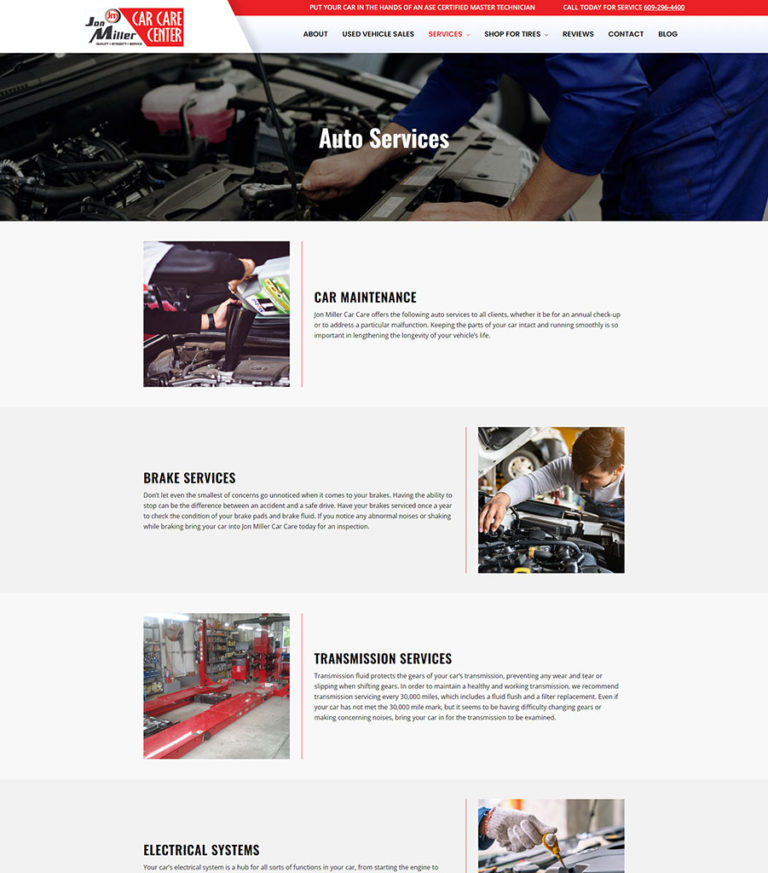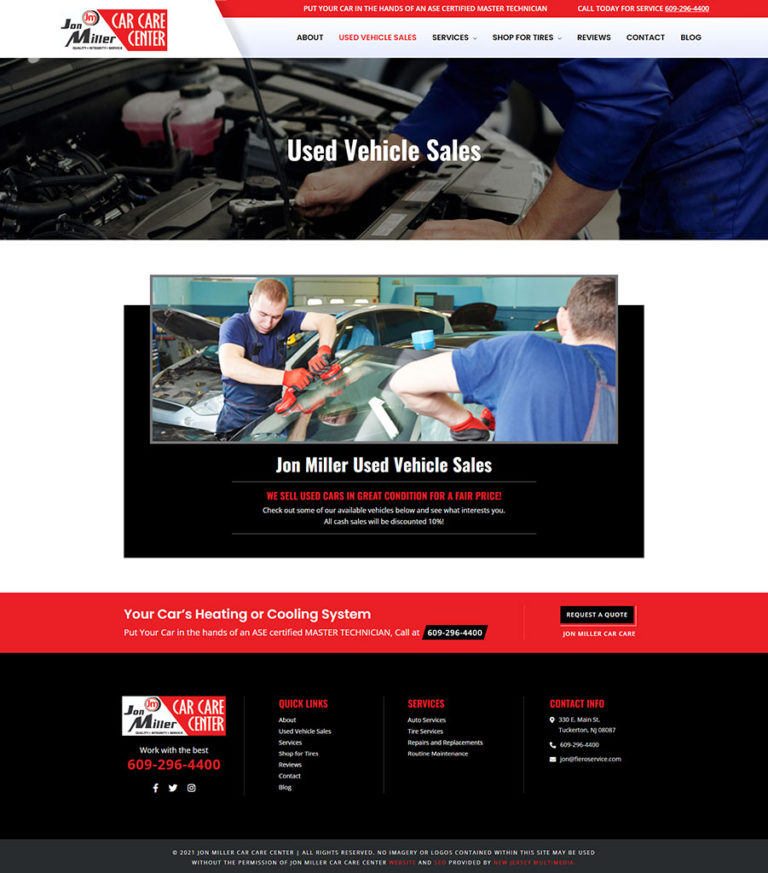 JMCC went into this project with a clear objective: to build a website where they can convey to their customers that Jon Miller Car Care Center is a local, family-owned, full-service car repair facility. Also, their ASE-certified auto experts are concerned about their client's needs and budgets. They sought a smooth booking process for services that would benefit their clients.
In response, New Jersey Multimedia developed a website that showcases the services they provide and the advantages its customers will experience. It emphasized the value of getting your car serviced and maintained as well. As a result, the website makes contacting them and requesting a quote easier for their customers.
SOCIAL MEDIA COST PER LEAD
Compete on a Whole New Level Where Your Competition and Your Clients Chase You
Become the Gold Standard in Your Industry and Set an Example Others Can Only Strive to