Let's make some unforgettable memories together!

TR International Inc. began its incorporation in 1977 under the name Tourist Romea. The company was founded to assist religious groups making pilgrimages to Rome. Soon after, it opened an office in the United States, and the name was changed to TR International Inc. Since then, we have run programs for over 70 countries across four continents.
With cutting-edge strategy and contemporary thinking, TR International aims to design and carry out upscale incentive travel and group leisure programs for its clients. We oversee various varieties of incentive travel programs, including those that focus on customers and sales, as well as group vacations that cater to a variety of interests. Allow us to show your most valuable clients and employees the impact of a well-planned incentive or leisure group travel program.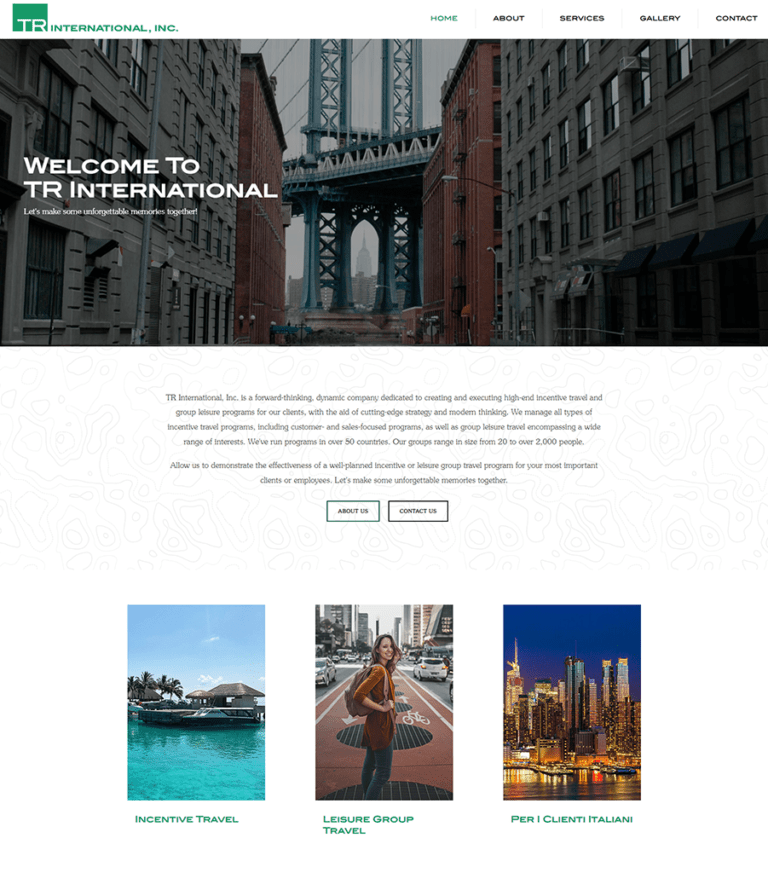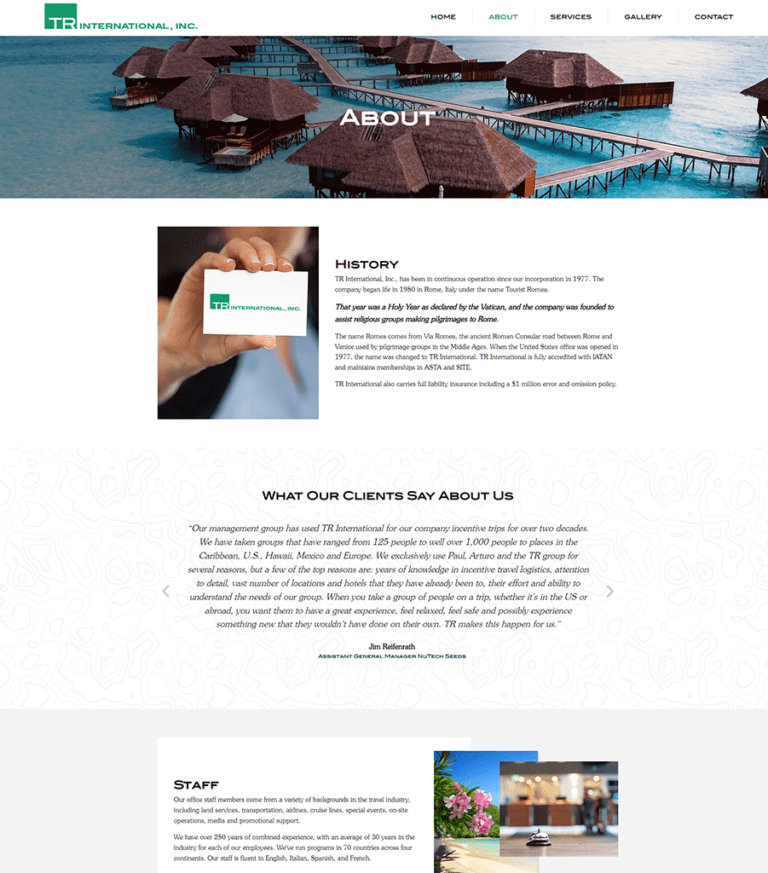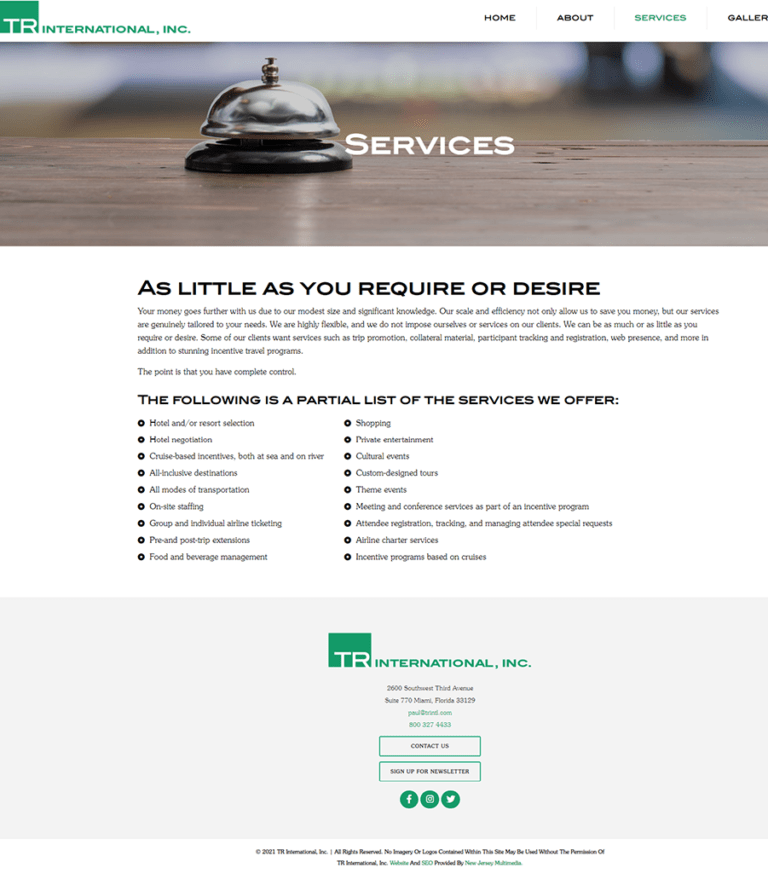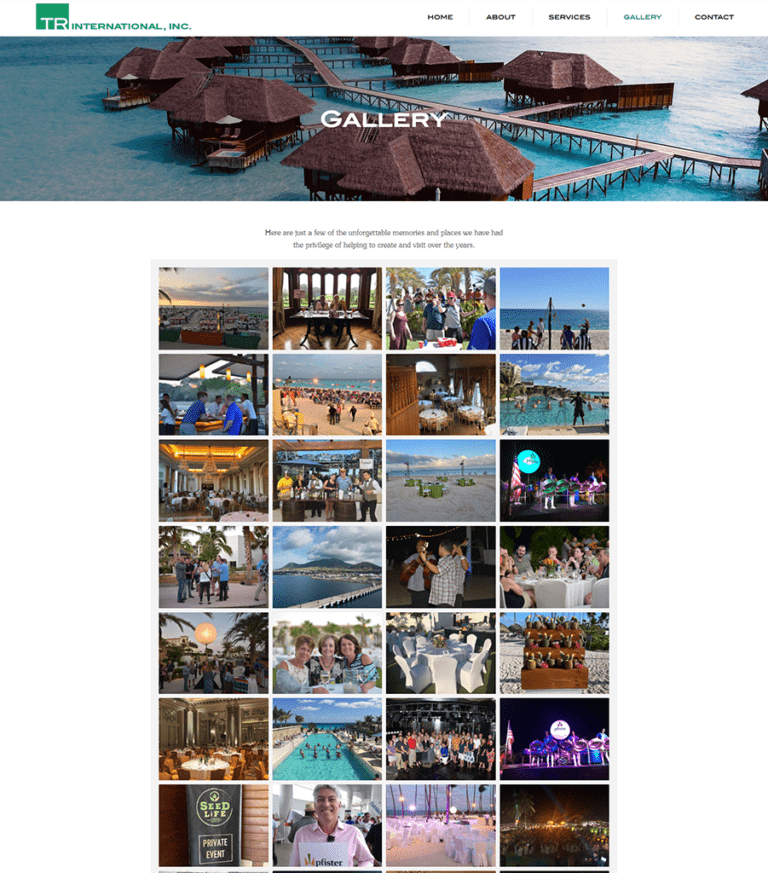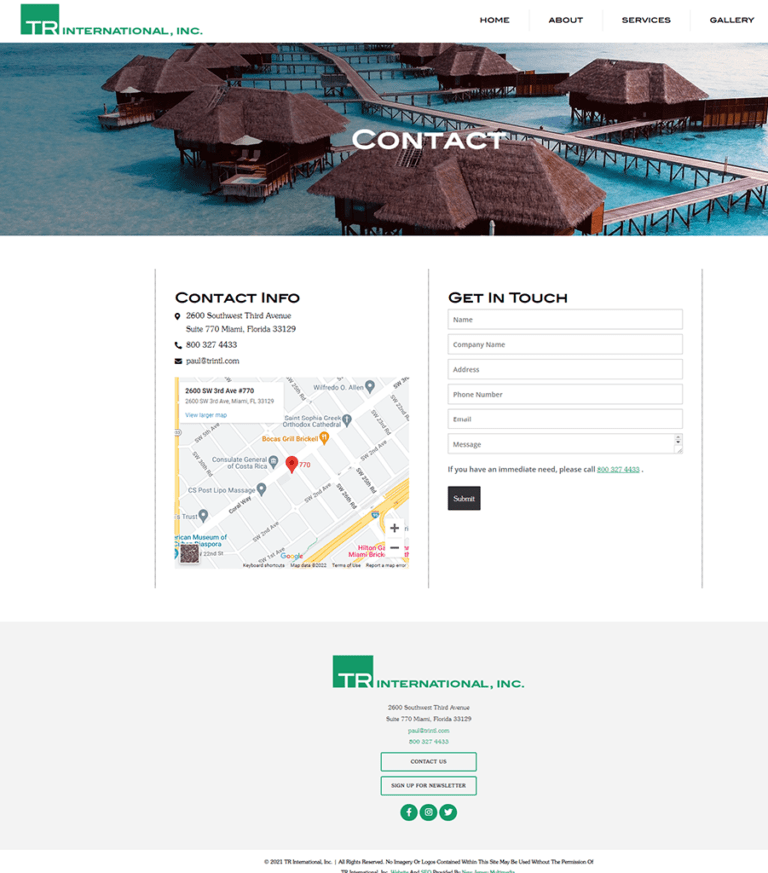 Since TR International serves clients from all over the world, they approached the New Jersey Multimedia team with the request that their website looks both professional and interesting. They want it to be able to access whatever visitors require in addition to drawing in future guests.
The owner also needed to keep track of new clients. Thus we designed a website that would be useful to both the owner and visitors. To accommodate clients of all ages, we also made sure that the website is user-friendly and easy to understand.
SOCIAL MEDIA COST PER LEAD
Compete on a Whole New Level Where Your Competition and Your Clients Chase You
Become the Gold Standard in Your Industry and Set an Example Others Can Only Strive to